Keeping you connected
We're better connected. With instant access to communications, events, news and promotions — QuadReal+ keeps you up to date with your building's community, wherever you are.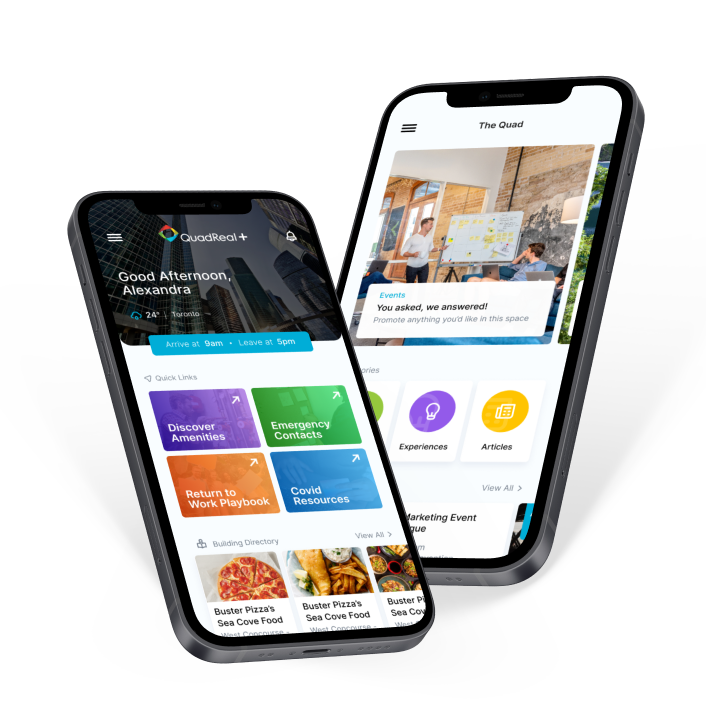 Available on both iPhone and Android devices
Features
Connect and explore everything that our buildings have to offer.
Real-time communication
Get real-time access to everything your building offers, from special discounts to digital resources and more.
Amenities on-demand
Discover and book building amenities at the touch of a button.
Mobile access
Coming soon — enjoy hands-free mobile key entry directly from your device.
Exclusive access
Quick access to events, videos, articles and everything you need to stay connected.
Food at your fingertips
Skip the line and order your favourite food court meals ahead of time.
24/7 service
Place maintenance requests at any time, day or night.
Amenities
Easy-access amenities
Whether you want to book your spot for an early-morning gym sesh or reserve a conference room for that all-important meeting, building amenities can be viewed and booked via the app.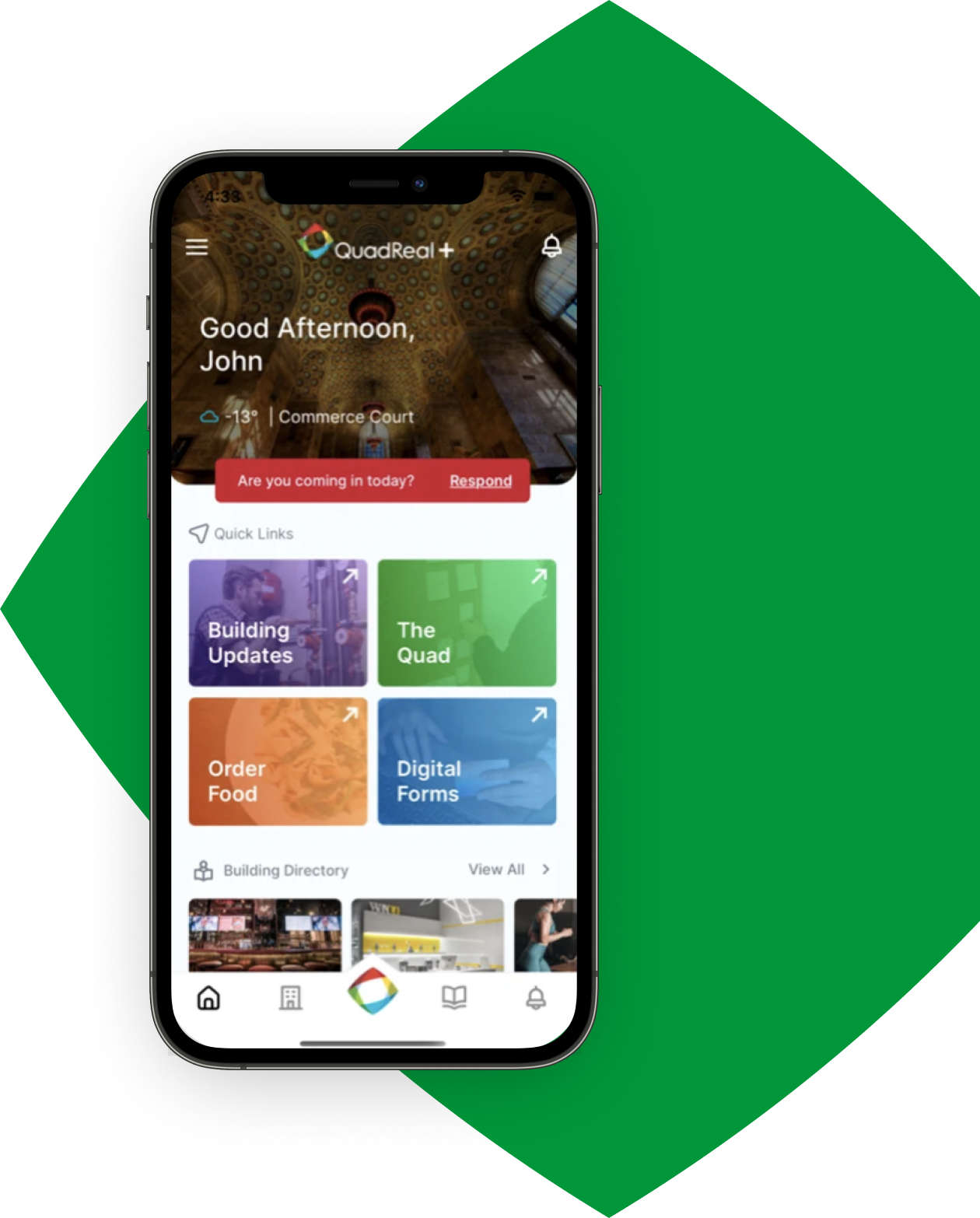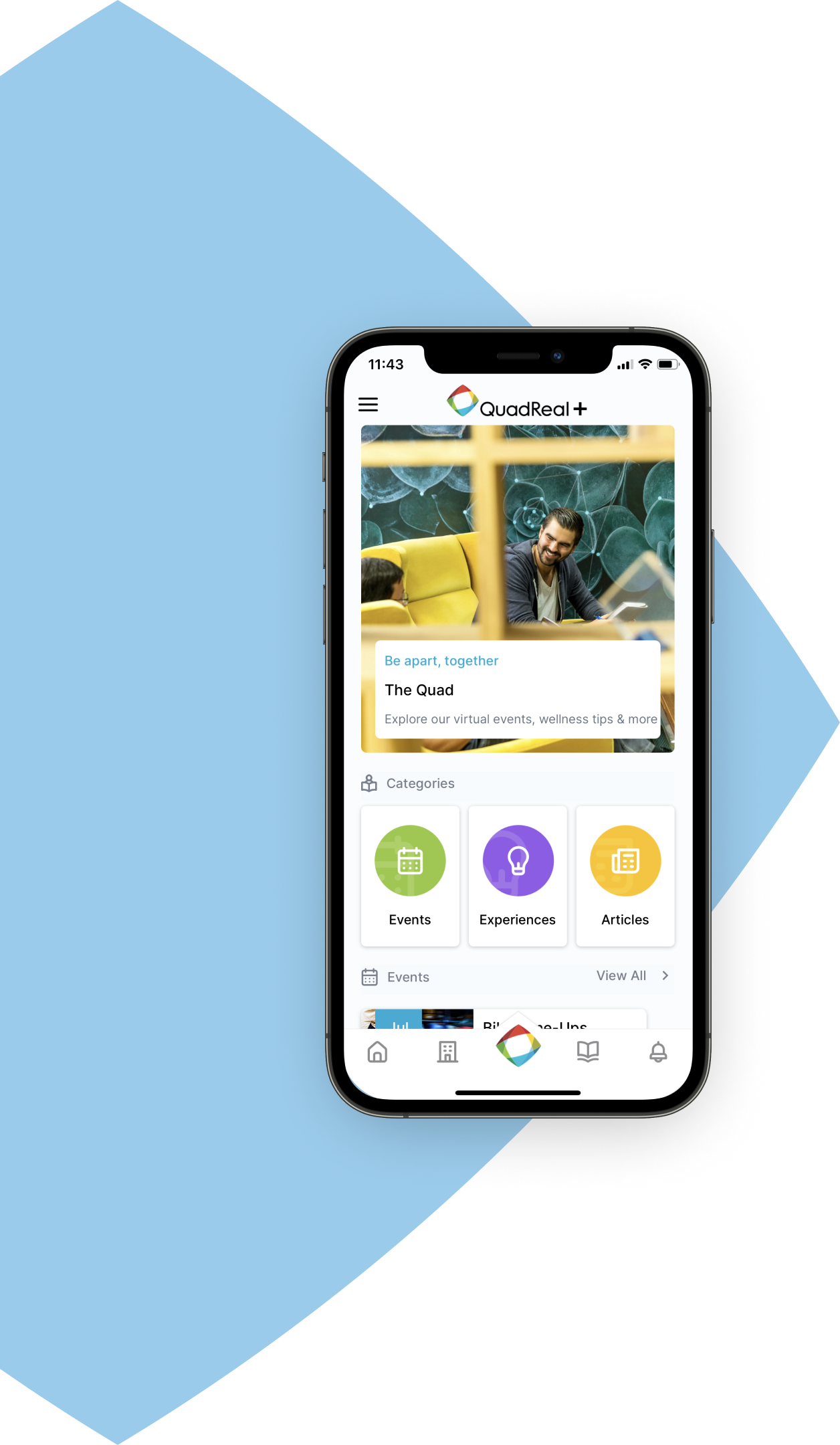 THE QUAD
Exclusive access, wherever you are
With instant access to upcoming events, virtual experiences, videos, articles and more — you'll never miss a minute of what's happening.
RITUAL
Your favourite food at your fingertips
QuadReal+ is integrated with Ritual, our online ordering service that connects you directly with the best restaurants and cafes in your area. So you can order ahead and skip the lines.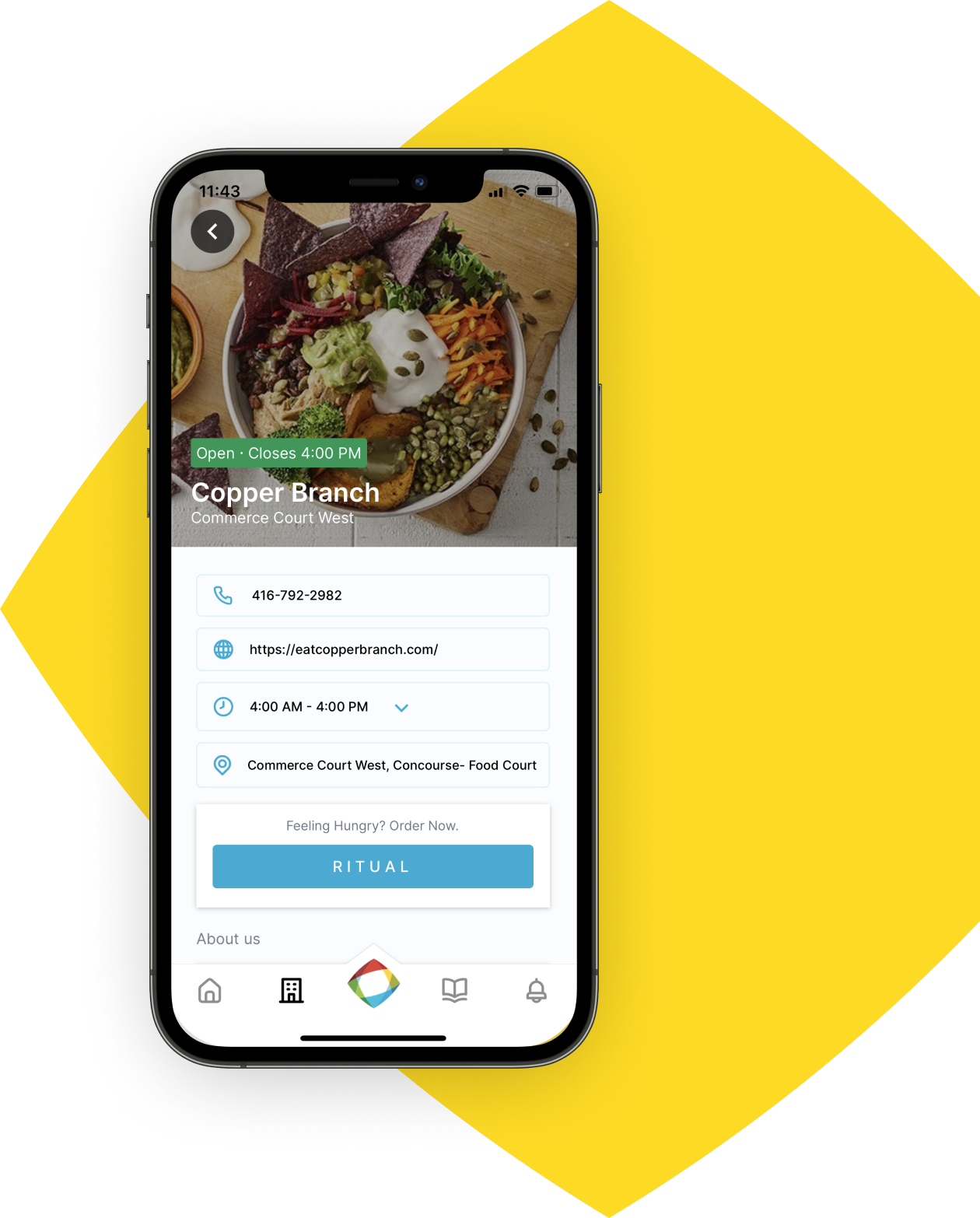 FAQs
How do I sign up to QuadReal Plus?
What is my registration code?
I can't find my property in the 'Select Property' field.
I registered for the wrong property or need to change locations.
I do not see the new features announced in my app.